Adoption is one of the most well recognised forms of family building for those who cannot conceive traditionally as well as parents who wish to add to their family by offering a loving home to an existing child.
Adopting an unknown child
Adopting a child through an agency within the UK or overseas can be a very rewarding experience. We can advise on the steps you will need to take in advance of being matched with a child as well as the legal process you will need to engage with to give you parental status in due course. If you are considering adoption overseas you may only need to go through the legal process in one destination, however, if you enter into a non-Hague Convention adoption you will need to separately secure your status in the UK and ensure that your child has British nationality and the right to remain in the UK (or other destination) once you are home.
Adopting a child of the family
Step-parent adoption makes it possible to acquire legal parental status for your partner's child, whether they were conceived during a previous relationship or with a donor in the course of your relationship. We can advise on the criteria and process for this court application and whether it is the right solution for your family.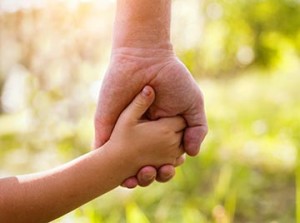 Adopting a child who is already yours and living with you (but you do not yet have legal status for in the UK) is possible in some circumstances. Using adoption as a solution to acquire legal parenthood can be an alternative if no other options are available (for example for those who have gone through surrogacy and are unable to apply for a parental order). We can help and advise you on how the law works in relation to adoption in this scenario and the associated process.
Are you wondering whether it's possible to make your step-father a full legal parent? Our blog post "Can my step-dad adopt me? A guide to step-parent adoption" explains more.
Our services – specialist advice at any stage of your arrangement (from planning to post-placement or post-birth), applying for an adoption order, applying for British nationality and a UK passport, specialist Wills